About Radius Vehicle Solutions
At Radius Vehicle Solutions, we pride ourselves on our customer-focused approach and attention to detail. We deliver this through strong service levels and charter agreements that are scoped and implemented before the wheels start turning on your vehicle.
We take the time to understand your needs and requirements before proposing a solution and then work with you to refine and agree on what's required. We make the process quick and straightforward with e-sign technology to interact both at the proposal and the account set up stage.
Once you go live, you get complimentary access to our fully flexible fleet management portal and asset well-being app, Synergy. You see exactly what we see live in real-time and can use the system to manage compliance, coordinate fleet operations and control costs. We deploy e-sign technology to deliver and collect our assets to ensure that complete transparency is available throughout. And above all, we utilise our industry experience to keep costs to a minimum and vehicle uptime optimised.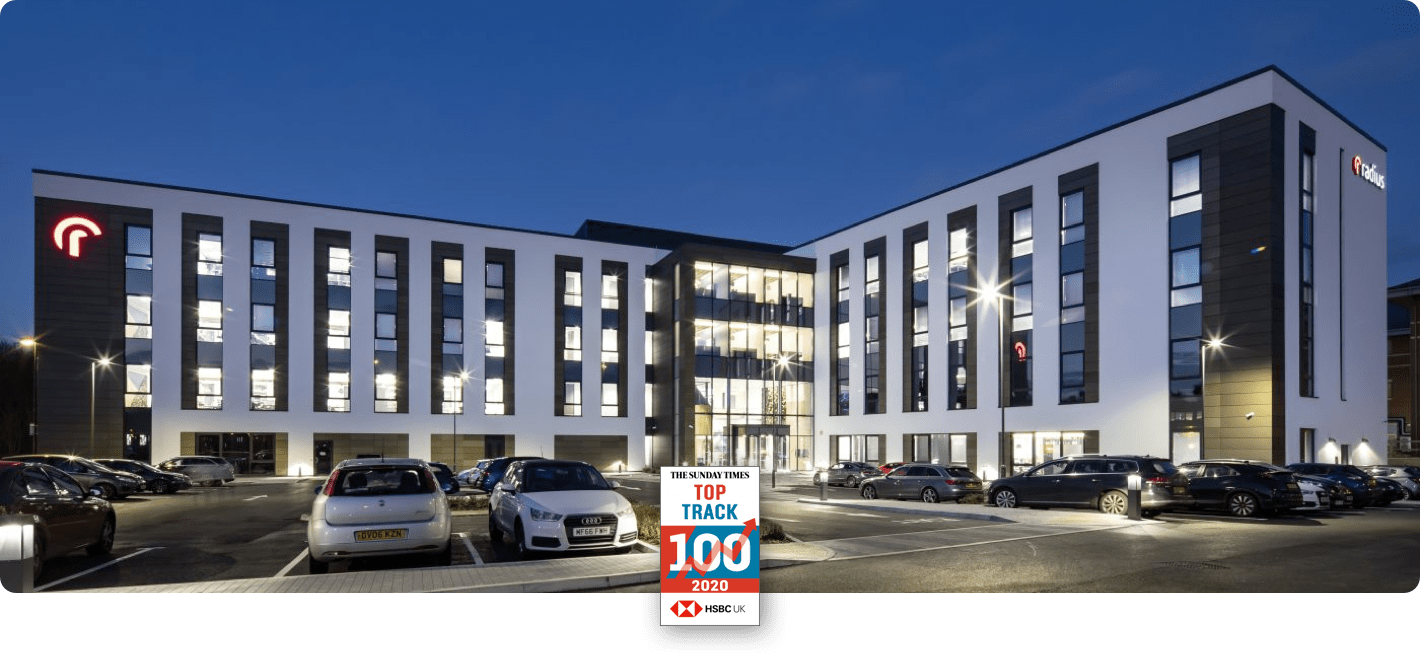 Part of Radius Payment Solutions
Radius is a global business services company that operates in 18 countries across five continents with offices that stretch from Melbourne, Australia to Huntington Beach, California.
The business was founded in 1990 above a hair-dressing salon in Holmes Chapel near Manchester and now has 20 UK offices that service more than 100,000 customers across a complete cross-section of business types and sizes.
Having started as a fuel card company selling diesel to transport companies, we now have six core divisions that provide products and services including Telecoms, Telematics, Insurance, Vehicle Leasing, EV and much more. Our aim is to provide a package of best-in-class products supported by cutting-edge technology and combine this with excellent value and leading customer service.
With a turnover of more than 3 Billion pounds, Radius is one of the largest and fastest-growing private companies in the UK and regularly features in the Sunday Times TOP TRACK 100 awards.
Need help?
Choose one of the options below to enquire about our vehicle solutions